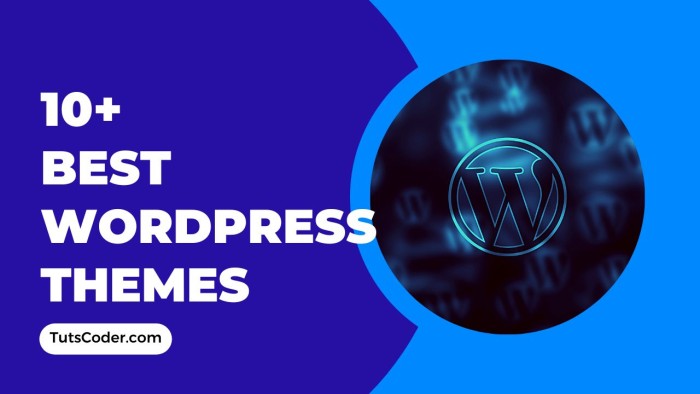 Top 10 WordPress Themes for 2023 (Black Friday Sale)
Looking for the best WordPress themes for 2023? Look no further! In this blog post, we've curated a list of the top 10 WordPress themes that will help you build a beautiful, professional-looking website in the coming year.
Whether you're starting a blog, an online store, or a portfolio website, these themes offer a range of features, customization options, and responsive design to suit your needs.
Get ready to upgrade your website and take your online presence to the next level in 2023.
With more than 60,000+ beautifully designed WordPress themes to choose from, it can be a challenging task to find the theme that best suits your needs. This article will provide you with the top 10 themes for WordPress in 2023.
Check out our list of the top 10 WordPress Themes for the year 2023. Our list contains some of the newest, most innovative, and most popular themes on the web.
Best WordPress Themes for 2023 (Black Friday Sale)
1.Avada | Website Builder For WordPress & WooCommerce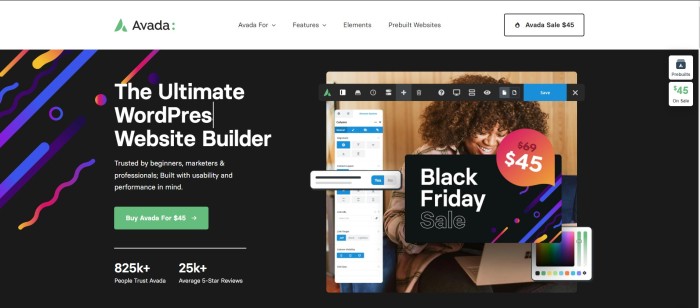 Avada is a WordPress Theme and WooCommerce Theme with Drag and Drop Page Builder with a website builder that anyone can use!
Create your dream website in minutes, using a visual drag-and-drop editor, flexible layouts, and powerful live previews. No coding skills are required.
Avada is a two-in-one theme that combines a modern WordPress theme and a professional WooCommerce plugin.
It is the perfect choice for anybody looking to create a website using WordPress and WooCommerce.
Also, Avada is compatible with the latest WordPress versions.
2.JNews - WordPress Newspaper Magazine Blog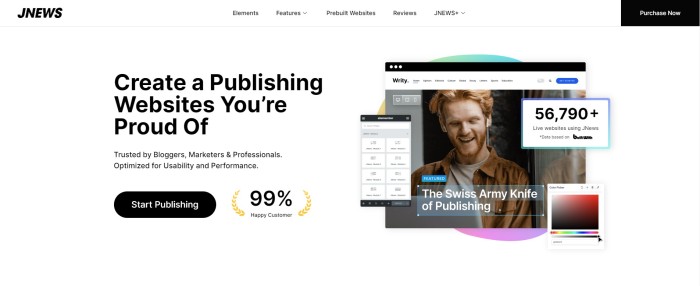 JNews is a revolutionary theme for WordPress, aiming to provide you with a news-friendly blog to share your articles with your readers. With the powerful toolbox of JNews, you can not only create a truly unique blog, but also find a new way to monetize it.
At a time where time is crucial, it's necessary to use all the tools at our disposal to save time and energy. With JNews, you don't have to worry about creating or maintaining your blog. This theme includes powerful features such as a responsive design, SEO-friendly code, and more. . With JNews, you can focus on what you do best: your content.This theme is simple to setup with no configuration. Just install and start blogging!
3.Newspaper - News & WooCommerce WordPress Theme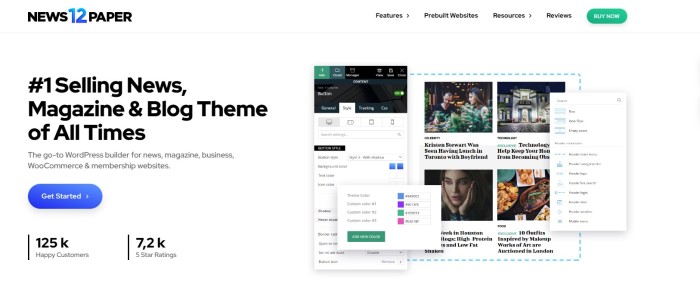 Newspaper, a modern WordPress theme, built on a strong masonry grid layout with pixel-perfect design, is a perfect choice for your blog. It features optimized website speed, search engine optimization (SEO), and an amazing Retina-ready design.
If you're looking for a modern WordPress theme your blog, Newspaper is the perfect choice. This theme features optimized website speed and SEO, making it a great option for bloggers who want to bring in more readers. It includes a strong masonry grid layout and pixel-perfect design that will make your blog stand out. from the crowd.
4.Soledad – Multipurpose, Newspaper, Blog & WooCommerce WordPress Theme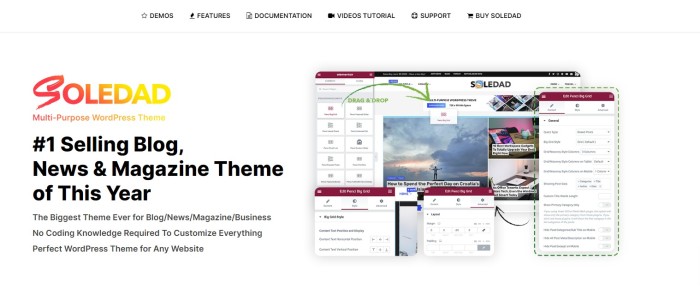 Soledad is a premium newspaper, blog, magazine and WooCommerce theme. With a modern and clean design, Soledad theme is perfect for any type of website: business, agency, creative portfolio, blog or e-commerce.
With a modern and clean design, Soledad theme is perfect for any type of website: business, agency, creative portfolio, blog or e-commerce. Soledad can be used as a website template or as an online store. It provides exceptional support for WooCommerce and all the features you'll need to set up your own online store with ease.
5. Jannah - Newspaper Magazine News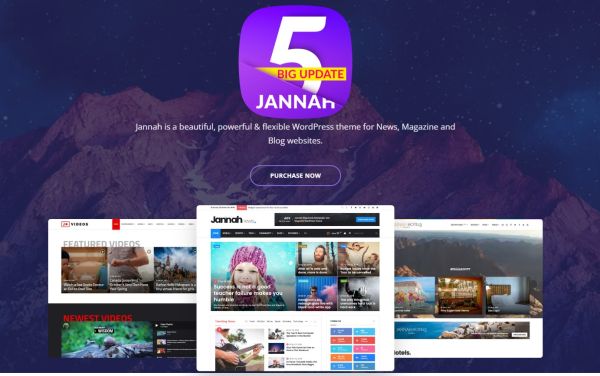 Jannah is a bold and elegant WordPress theme for News & Magazine websites. With a responsive layout and an impressive browsing experience, it's the perfect tool for today's cutting-edge publishers.
Jannah is the perfect WordPress theme for any news or magazine website. Its responsive layout and impressive browsing experience will make all of your visitors happy, and its elegant design will make them want to come back for more.
6.SmartMag - Newspaper Magazine & News WordPress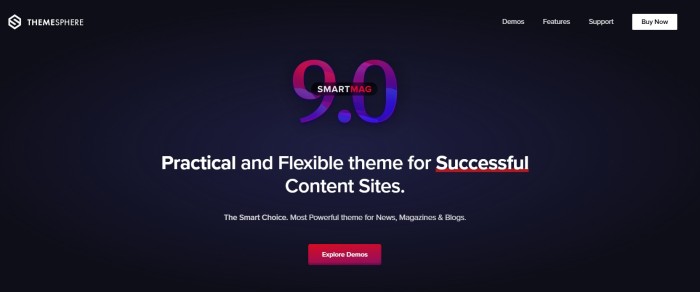 Don't waste time on unnecessary features you won't be using and get straight to what matters.
SmartMag is a powerful & flexible theme that provides everything you need for modern, successful magazines, newspapers, and blogs - in one package.
This cutting-edge theme comes with the most advanced technology and trends in web development and is compatible with the latest WordPress version. Use it for any issue-based project or niche site, like political commentary or parenting tips.
7. Neeon - WordPress News Magazine Theme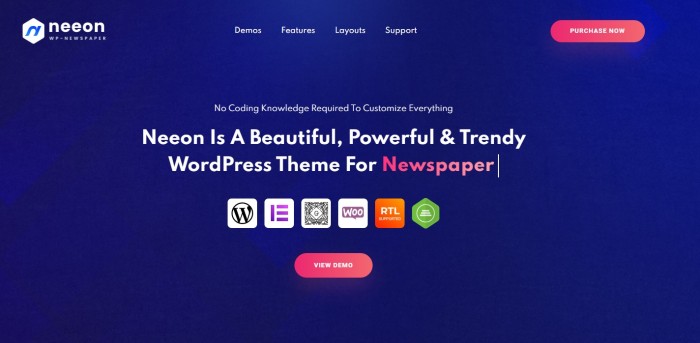 Start building your website within minutes, without any experience. Choose one of our many layouts, and customize it to your heart's content with our easy-to-use customization features! No more coding or wasting time on small design details.
With Webnode, you can build a website in minutes with no coding necessary. Choose a layout, customize the content to your heart's content, and publish within minutes. You can also change all of the colors, fonts, and features with just a few clicks!
8.Kayleen | Blog & Magazine WordPress Theme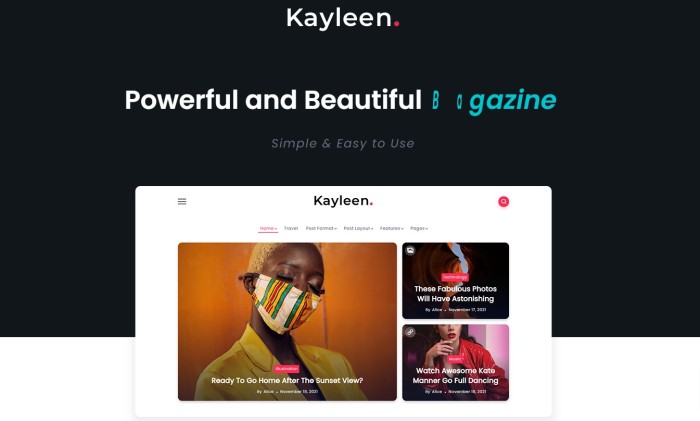 Looking for SEO-Friendly, Mobile-Optimized, and Fast loading?
Kayleen is your answer. With our high-speed CDN and lightweight scripts, you can finally stop worrying about how to improve your site's load speed, without sacrificing SEO. With our WYSIWYG Editor, you can create a website that is just as good as the pros.
Built for freelancers, agencies, and businesses who want to look professional and showcase their work beautifully. Kayleen is a free-standing WordPress theme that features a fullscreen slider and a wide range of customization options. With unlimited color schemes, you can use the theme as is or customize it to your needs.
9. Mura - WordPress Theme for Content Creators

Mura is a new kind of WordPress theme that lets you create beautiful, responsive websites with sleek and modern designs. From bloggers to entrepreneurs, creatives, or journalists, Mura is a WordPress theme for any type of professional.
Mura is a new WordPress theme that has already spent time and energy on making a beautiful, responsive website for bloggers to entrepreneurs, and creatives. You don't have to be a web designer or developer to create beautiful, functional websites that are fast loading.
10. Maktub - Minimal & Lightweight Blog for WordPress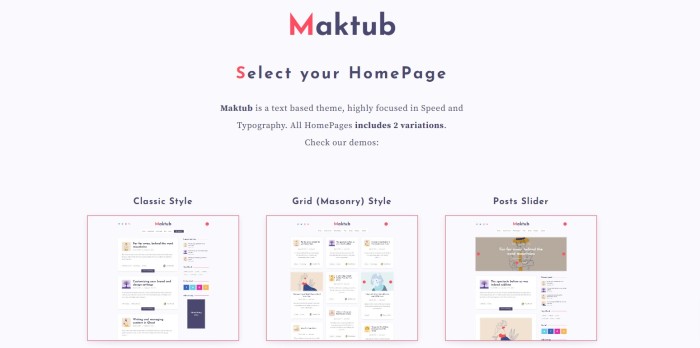 Maktub is a minimal blog template with a clean layout, designed for easy reading. With its focus on making the content the main focus, Maktub will take your readers on an adventure to explore your blog. This template features a unique one-page scrolling design that allows users to read through posts with minimal effort.
Features of this WordPress Theme are a One-page scrolling design, a Clean layout with a focus on content, and Minimal and flexible code for easy customization.