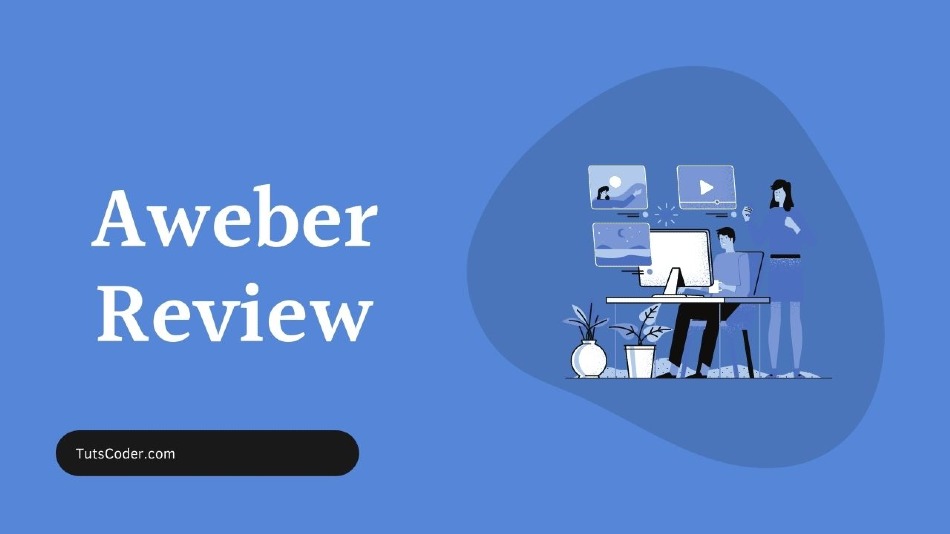 In this AWeber review, we will talk about its features, pricing, and why we should use it for Email Marketing or other services.
What is AWeber?
AWeber is basically a web-based marketing automation tool that simplifies email marketing campaigns.

AWeber is a market leader of small business email marketing software which is Founded in 1998.
It is also an email design tool that allows users to create professional emails that they can customize to their needs without writing a code.
You can also use AWeber to create landing pages, web push notifications, funnels, application forms, and many more things.
In short Its a complete email marketing solution that helps a company stand out from the competition.
Why Choose Aweber?
AWeber has over 20 years of proven success helping more than one million customers around the world reliably connect with their prospects and customers through powerfully-simple email marketing software.
Aweber offers the following awesome features:
Award-winning 24/7 US-based customer support,
Drag-and-drop email design for faster customization
Ability to quickly build responsive landing pages,
AWeber integrates very well with third-party tools and services.
Load and manage contacts,
Instant push notifications,
Super integration with other top tier digital marketing tools
Analyze results without having to be a tech whiz.
So you can see Aweber has most of the features you'll ever need to stay connected with your customers.
AWeber Pricing:
If you are new to Aweber you can start with Aweber Free plan which allows you to maintain up to 500 subscribers/contacts without time restrictions to explore and try out its services.
As for the paid version, there is only one plan. But the price varies depending on how many subscribers you have.
Conclusion:
Aweber is a popular email marketing provider for a long time and is constantly evolving and adding new features to give you more value from the platform.
AWeber comes with many awesome tools. So whether you use any external landing page tool or login form, it's probably integrated with AWeber.
Hopefully, this will be enough to find out if this is the right platform for you.