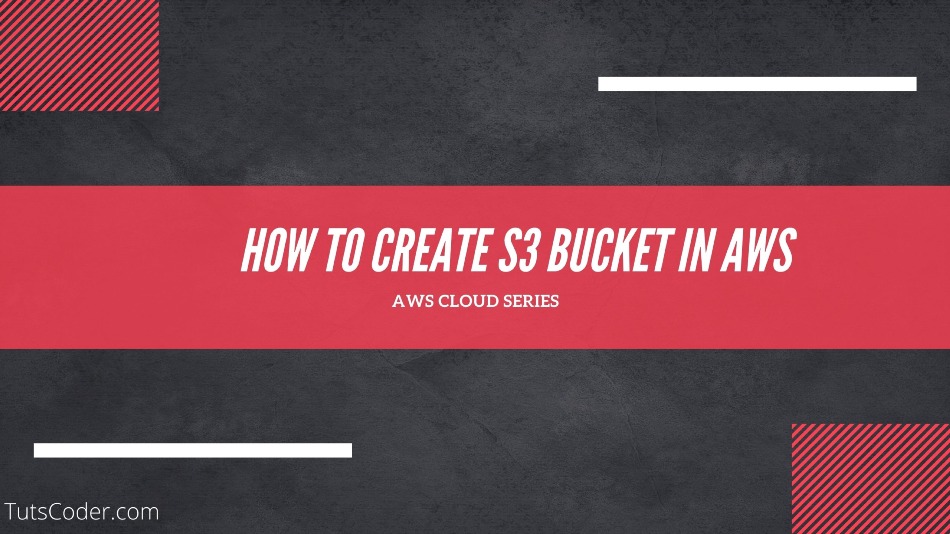 How to create S3 bucket in AWS
In this tutorial, we will learn about how to create S3 bucket in AWS step by step.
Step-1 : Go to AWS Console and select AWS S3 service from the list.
Step-2 : Click Create bucket.

Step-3 : Write the bucket name which must be a unique name.
Then Choose your nearest AWS Regions and click the Create bucket button.

Step-4 : Now your bucket is successfully created. Click on the bucket name.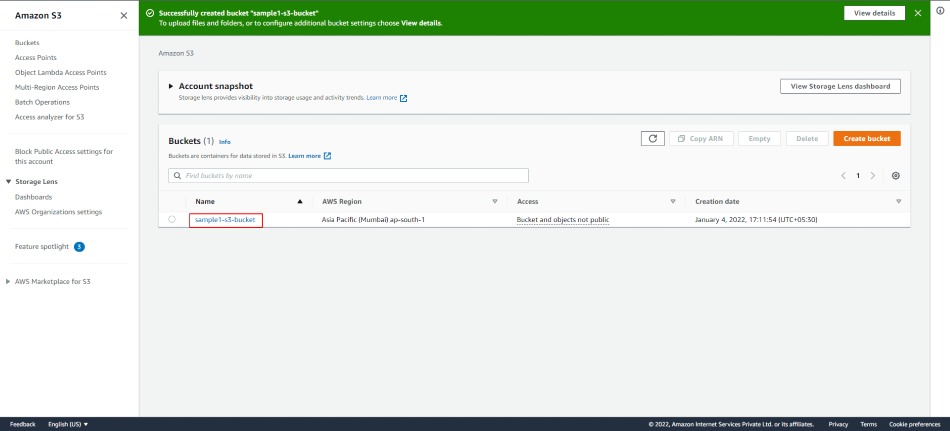 Step-5 : Let us upload an image. which can be any file image, text, etc. Click the Upload button

Step-6 : Click Add files and upload your image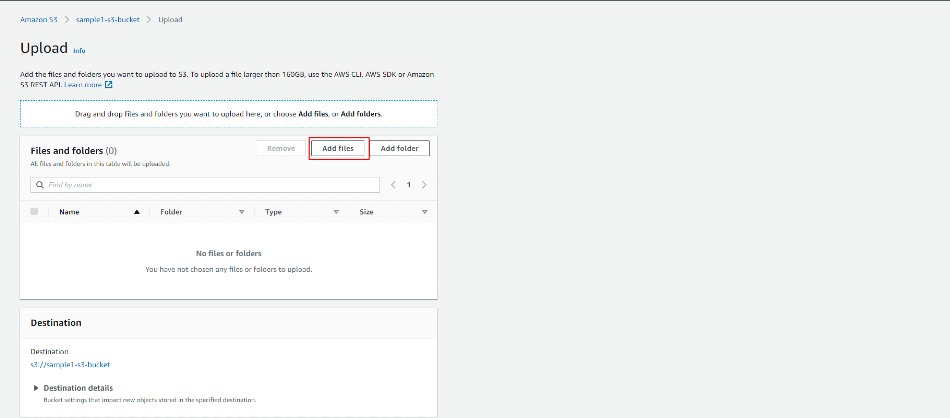 Then Click Upload button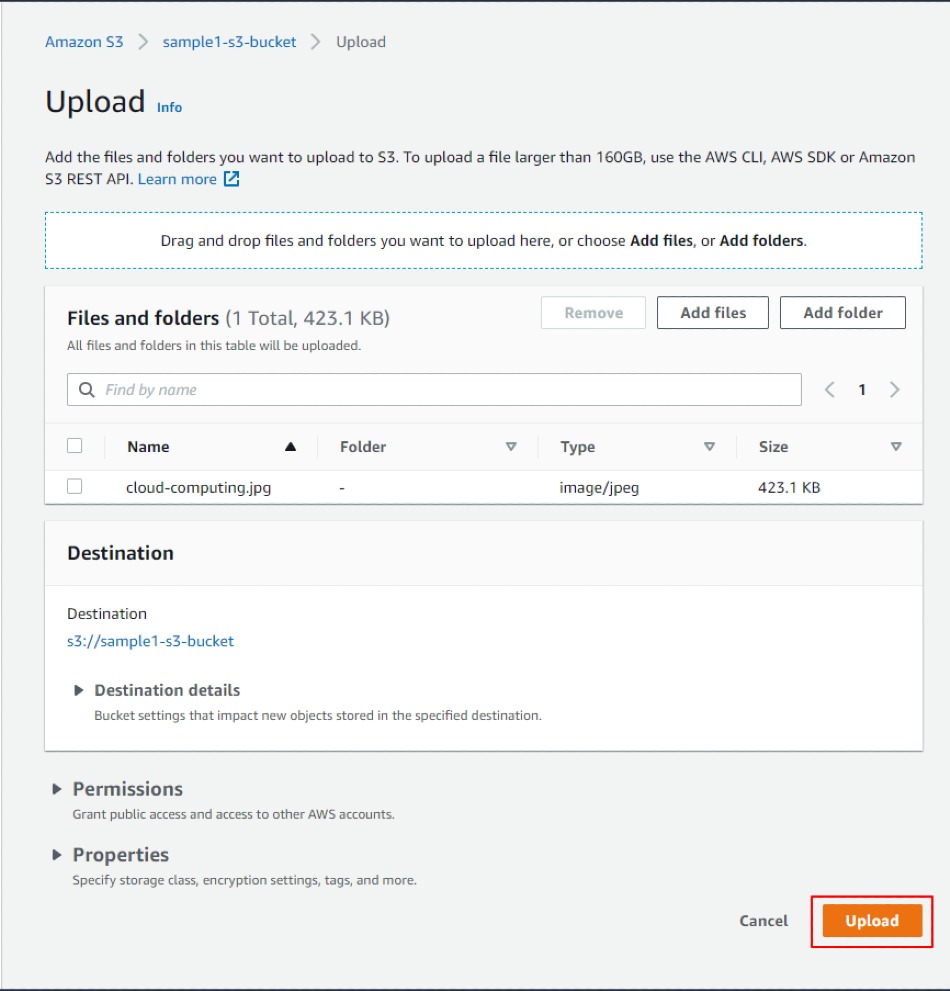 Step-7 : Your image is successfully uploaded

Step-8 : Click on the image which you have uploaded, which will shows details of the image: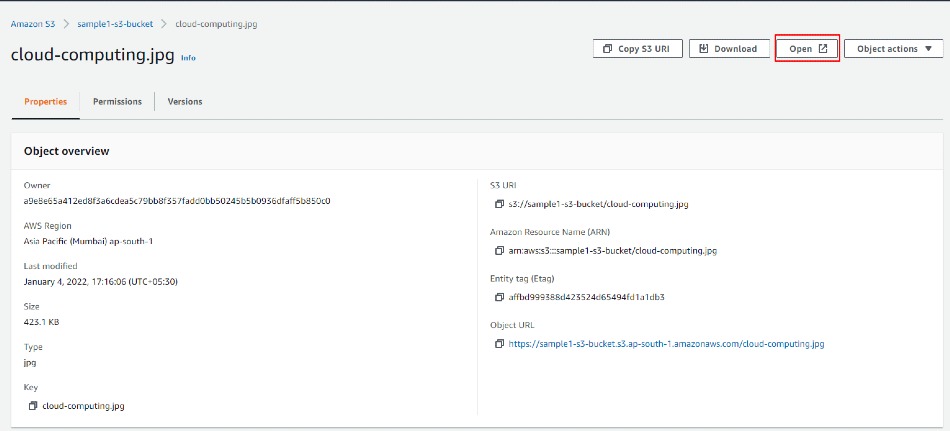 There are two ways in which we can open the image from the bucket:
A. Click Open button (Private URL): as shown in the above screenshot: The image opens fine. The URL contains some sensitive information about your account such as a security token. so no one can access this without login
B. Open the URL (Public URL):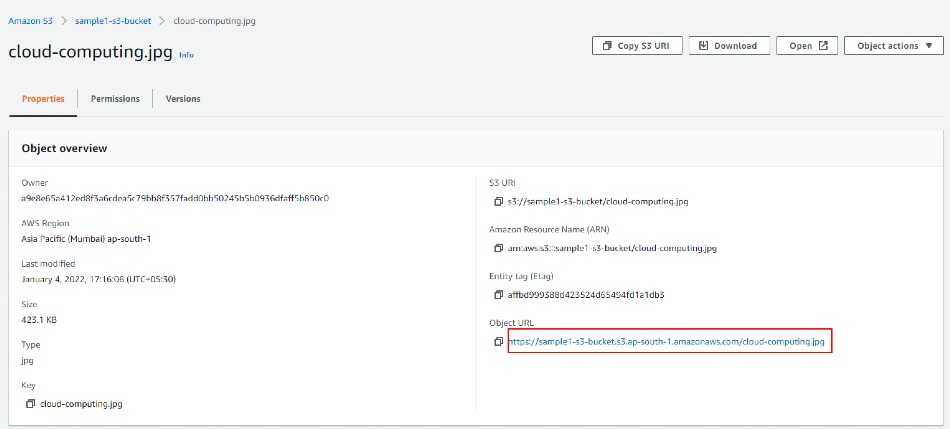 We get an image Access Denied error. This happens because it is a public URL. Our image or bucket at present is not public. We need to write a Security rule for making it public.
This we will write in the upcoming article, where we will look about the specific concept of writing Security rules in S3.