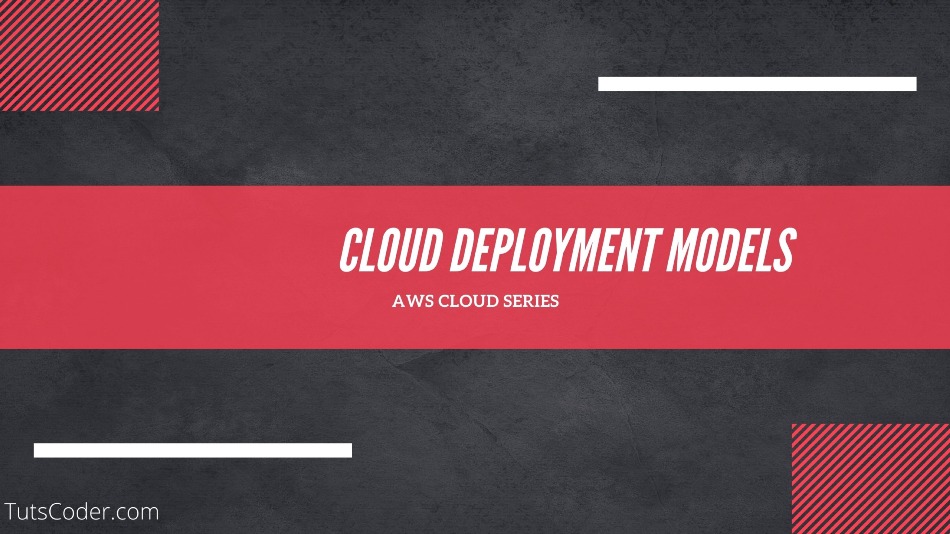 Cloud Deployment Models - A beginners Guide
In this guide, we will learn about different types of Cloud Deployment Models and Which one is Right for your requirements.
Types of Cloud Deployment Models:
There are mainly three types of clouds out there.
1) Private cloud :
The first one is called a private cloud and the provider is could be Rackspace.
These are cloud services used by a single organization, they're not exposed to the public, so you get your own private cloud, your own private data center, it's just managed by someone else.
You still have complete control over it and you have more security for a sensitive application, which may need some specific business needs.
2) Public Cloud :
There are three famous cloud providers that are public Microsoft Azure, Google Cloud, and Amazon Web Services.
In this, the cloud resources own and operated by a third-party cloud service provider and they're delivered over the Internet.
3) Hybrid Cloud :
With the hybrid cloud, we're actually getting the mix of private and public.
Here we are going to keep some servers on-premises and we'll extend some of the capabilities we need into the cloud.
That means that we'll have a hybrid of our own infrastructure and the AWS cloud.
We'll have control over sensitive assets in your private infrastructure, but we'll have the flexibility and the cost-effectiveness of using the public cloud.
Also read, Different Types of Cloud Service Models
Conclusion:
I hope this article is helpful to you.
If you found this post informative, then please share it on your social media.