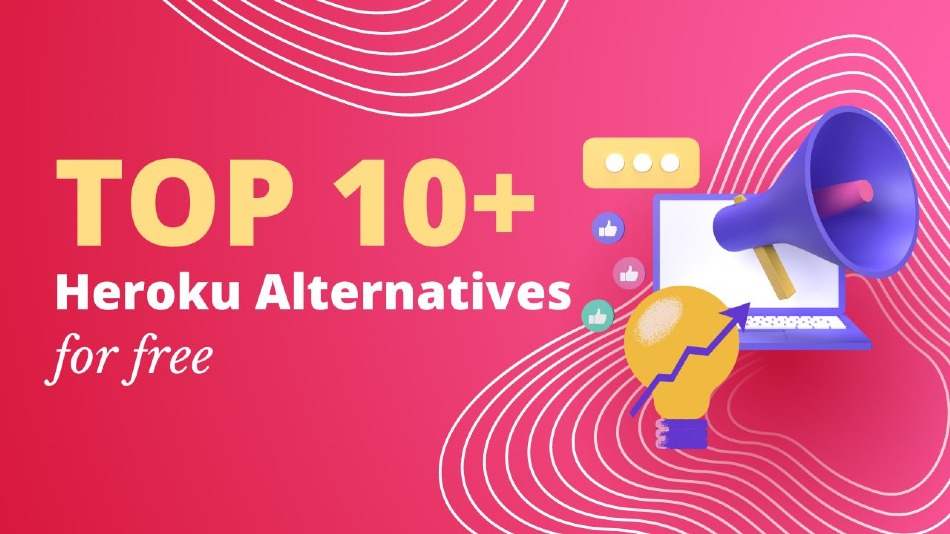 Top 10+ Heroku Alternatives for free
Heroku recently announced that after November 28, 2022, it would stop offering free versions of Heroku Dynos, Heroku Postgres, and Heroku Data for Redis.
So, after doing some research on a few free options, we have created a list, which you can use for free hosting.
There are a good amount of free options on this list.
1. Netlify
If you use a serverless backend, you can give this one a go because you can create APIs with it.
2. Cloudflare
Best for Static Site.
3. Cyclic
By using Cyclit you can Deploy full stack Node JS apps in seconds.
If you are MERN Stack developer then this is best for you.
It provides many things such as
For Frontend:- React, Next, Vue, Svelte.
For Backend:- Express, Node JS.
DataBase.
Even Bots:- Slack Bot.
If you sign up using my link you will get $10 free credit.
5. Firebase
Firebase Fast and secure web hosting.
Firebase Hosting provides fast and secure hosting for your web app, static and dynamic content, and microservices.
6. Railway
It also provide many language supports such Node Js, Django, Laravel, Kotlin spring, ruby and more....
According to me, you must try this. This is perfect for us as it will provide predefined template for all languages.
If you sign up using my link you will get $10 free credit.
7. Render
The fastest way to host all your web apps.
Render.com (I haven't used it yet, but I've heard excellent things about it) would be my personal pick for migrating a node.js project to a free hosting platform.
Conclusion
These are the resources I have found and shared with you so that you can utilize them free of charge and launch your website.
Please contribute any items that I missed from my list in the comment section as well.