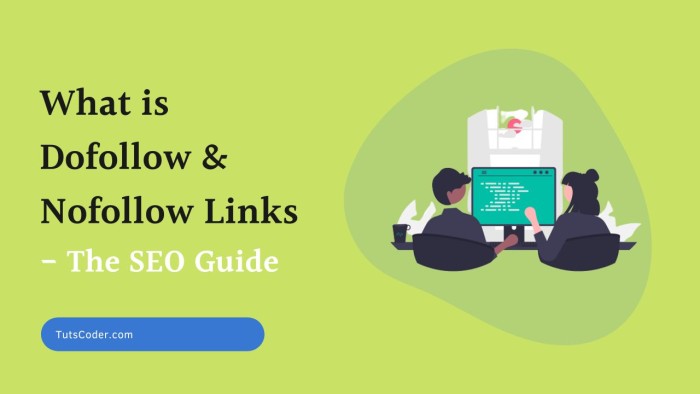 Dofollow vs Nofollow: What You Need to Know
The dofollow links are the ones that search engines seem as valuable and will pass on their value to the site you are linking to.
On the other hand, nofollow links do not pass on any value, but they can still be used for branding purposes.
Difference Between Dofollow Vs Nofollow Links
Dofollow links
Dofollow backlinks are those links with the rel='dofollow' attribute or those links with no rel attribution.
Actually, the search engine crawler will land on a page and explore it when it visits a webpage for crawling and discovers a dofollow link.
For this reason, we advise you to increase your dofollow backlinks gradually rather than aggressively.
Nofollow Backlinks
Nofollow backlinks are those links that have the rel='nofollow' attribute.
Once more, a link's dofollow or nofollow status is checked by the search engine crawler as it browses the website.
If the link is nofollow, the crawler will skip it and go on to other content.
If that link is dofollow, the crawler will visit it.
How To Use Dofollow and Nofollow Links?
After learning more about these links, you might now want to know how to use them safely.
You will therefore include the link in your post; if it leads away from your blog, include the nofollow link.
Even if you don't want any of your blog's pages to be indexed by a crawler, you can still stop it by adding nofollow attribution.
On the other hand, if that link doesn't lead anywhere outside of your blog, you should set it to dofollow.
What are the Advantages of Creating Dofollow Links
Dofollow links are a type of link that can be followed by search engine crawlers.
They are the opposite of nofollow links, which cannot be followed by search engine crawlers.
Dofollow links can be created manually or automatically.
Automatic dofollow links are generated when someone comments on a blog post or shares it on social media.
There are many advantages to creating dofollow links, but one of the most important is that they will increase your page rank in Google search results pages (SERPs).
This means that your content will get more exposure and reach more people who may not have found it otherwise.
How to Create Dofollow and Nofollow Links in WordPress
Dofollow and nofollow links are not something that you should worry about.
They are mainly used for SEO purposes and to make sure that your blog is following Google's guidelines.
In WordPress, you can create dofollow and nofollow links by adding the respective link types in the Link URL field of a post.
You can also use the Link URL field of a page or a post to create dofollow and nofollow links.
How to Create Dofollow Blog Posts on WordPress with Yoast SEO Plugin
Yoast SEO is a WordPress plugin that helps you optimize your content for search engines.
It helps you to create dofollow blog posts by giving you all the necessary tools to do so, such as meta titles, meta descriptions, and keywords.
It also provides you with tips on how to use keywords in your content and how to optimize your images for search engine indexing.
Yoast SEO is a great plugin for bloggers who want their blog posts to rank higher in Google's search results.